It was November 22nd, 1996, and I was 38 when I touched clay for the first time, my addiction was immediate, deciding my future in that one glorious moment. I count myself very lucky that random chance led to a life of such enthusiasm (and penury). In the 20+ years since that encounter, my addiction has allowed me to exhibit throughout this country and abroad and to meet and work with so many interesting people. My work has changed over time, this enables me to continue to create work I find fresh and exciting.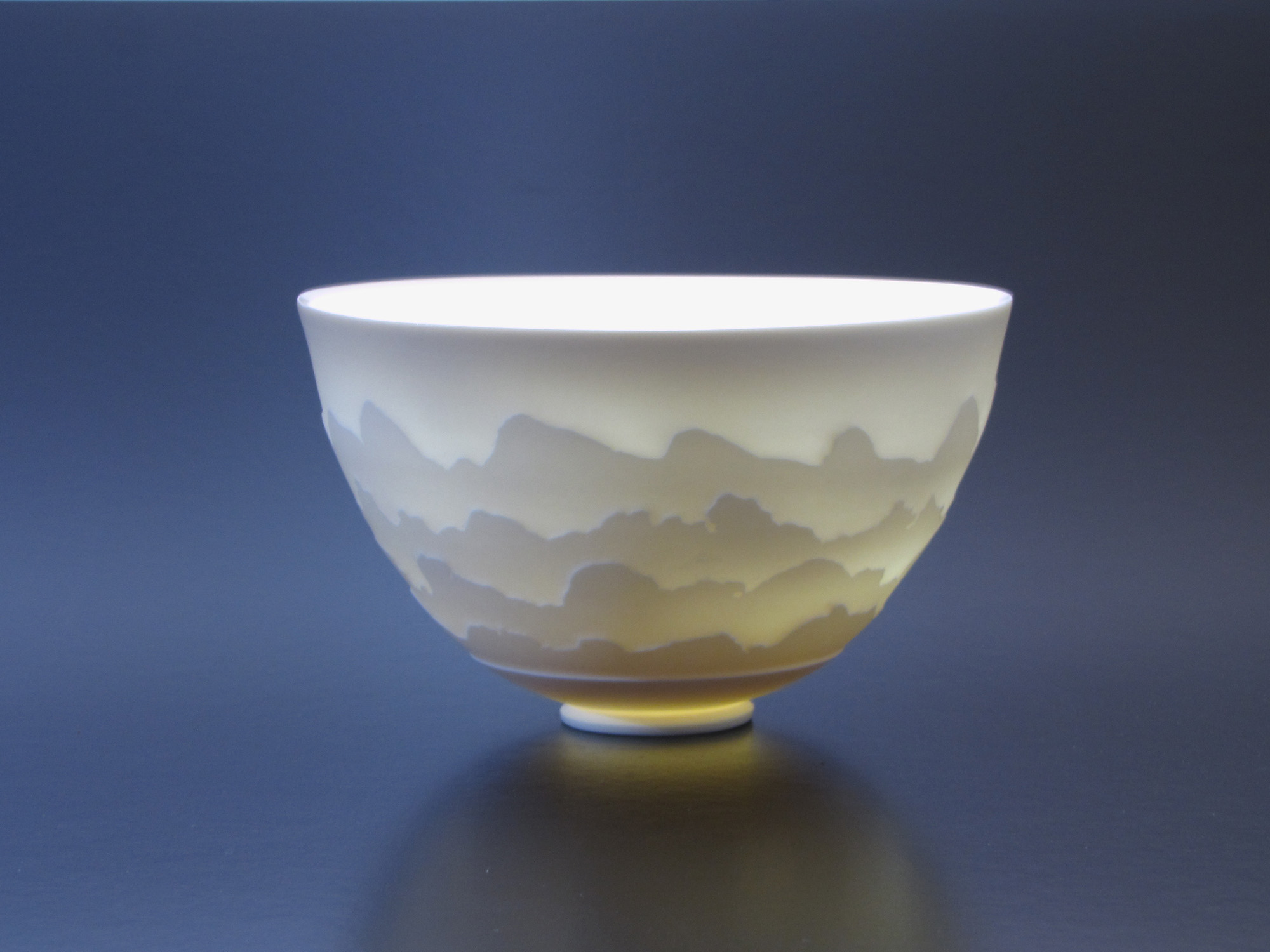 Translucency 1999-2012
Initially I explored the translucent qualities of porcelain and I continue to be very proud of the work I completed at this time. It is a very demanding technique, and I was finding it increasingly difficult to continue and so with a degree of reluctance I followed a new path.
---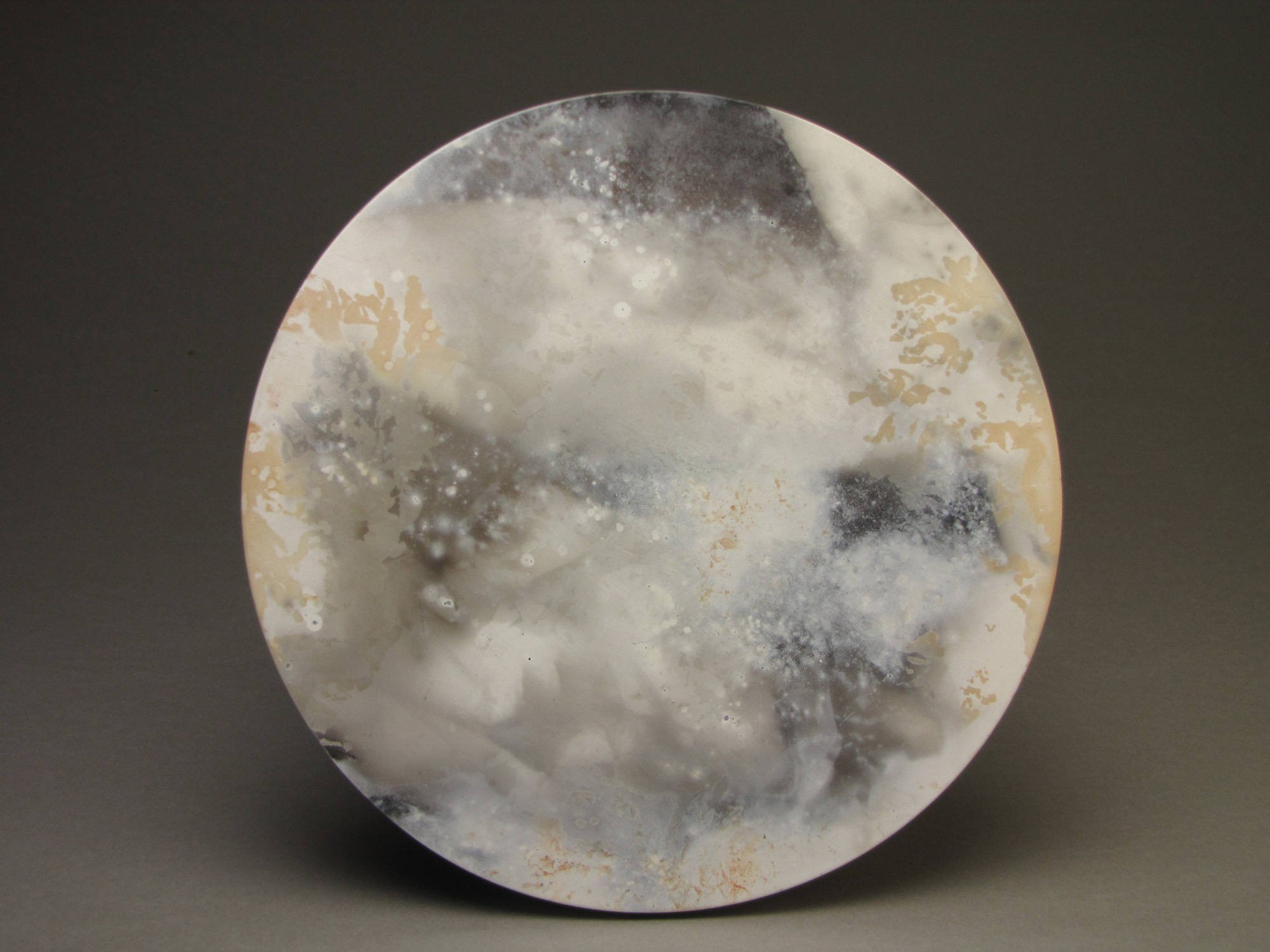 Pit 2011-2013
Pit-fired work is much simpler with few if any glazes, the work is almost complete after the bisque firing, all that's left is the flame. The catch of course is I had nowhere to fire at home so it all had to be taken else ware and when I could no longer use this site my work moved again.
---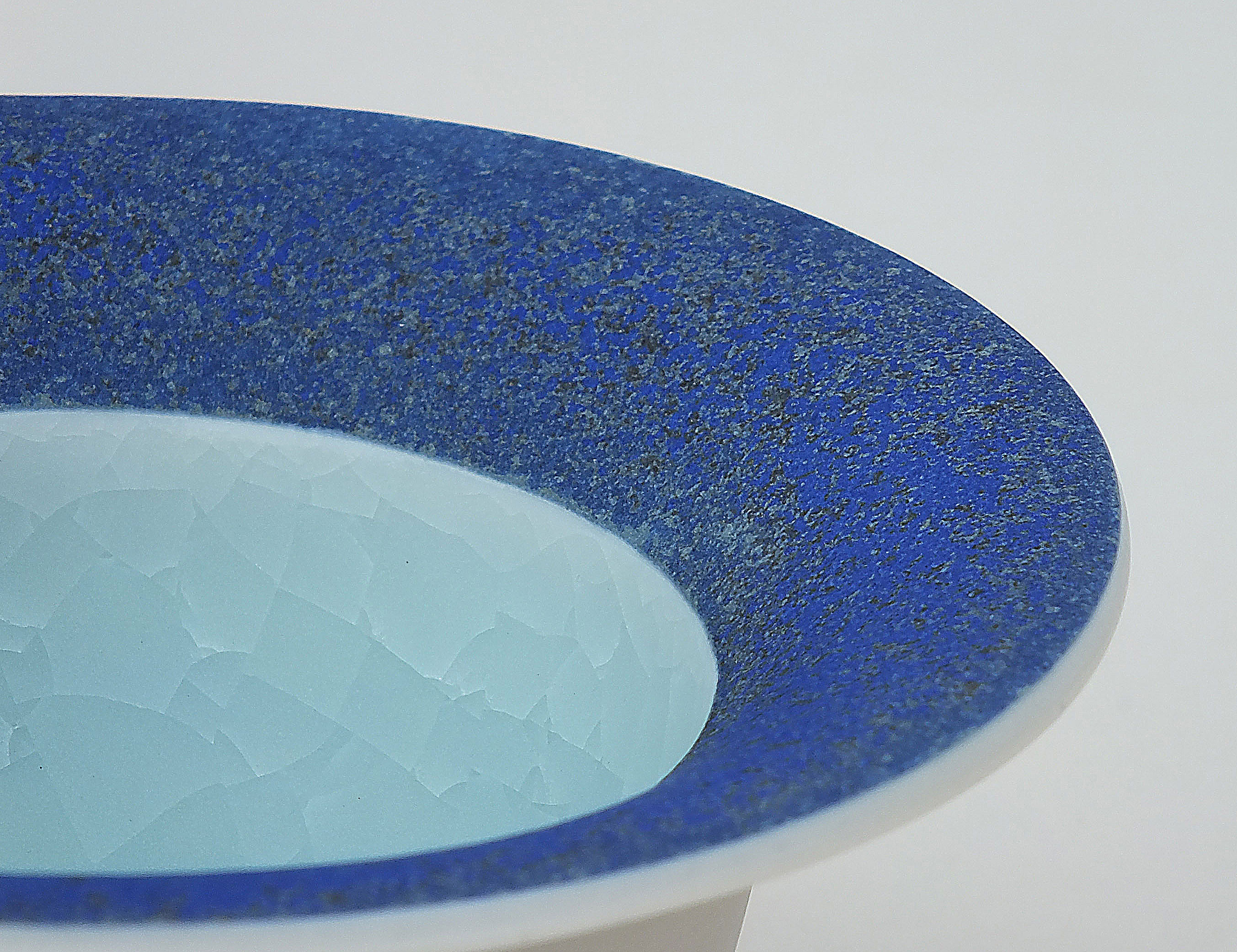 Coloured 2013-2015
Up until this point my work had contained little colour, this was not through choice but simple stylistic demands. With this body of work, I started to introduce colour and some textures, also areas of naked polished porcelain as a foil to the glazed sections. However, my health, always a little fragile, for a time left me less able to work.
---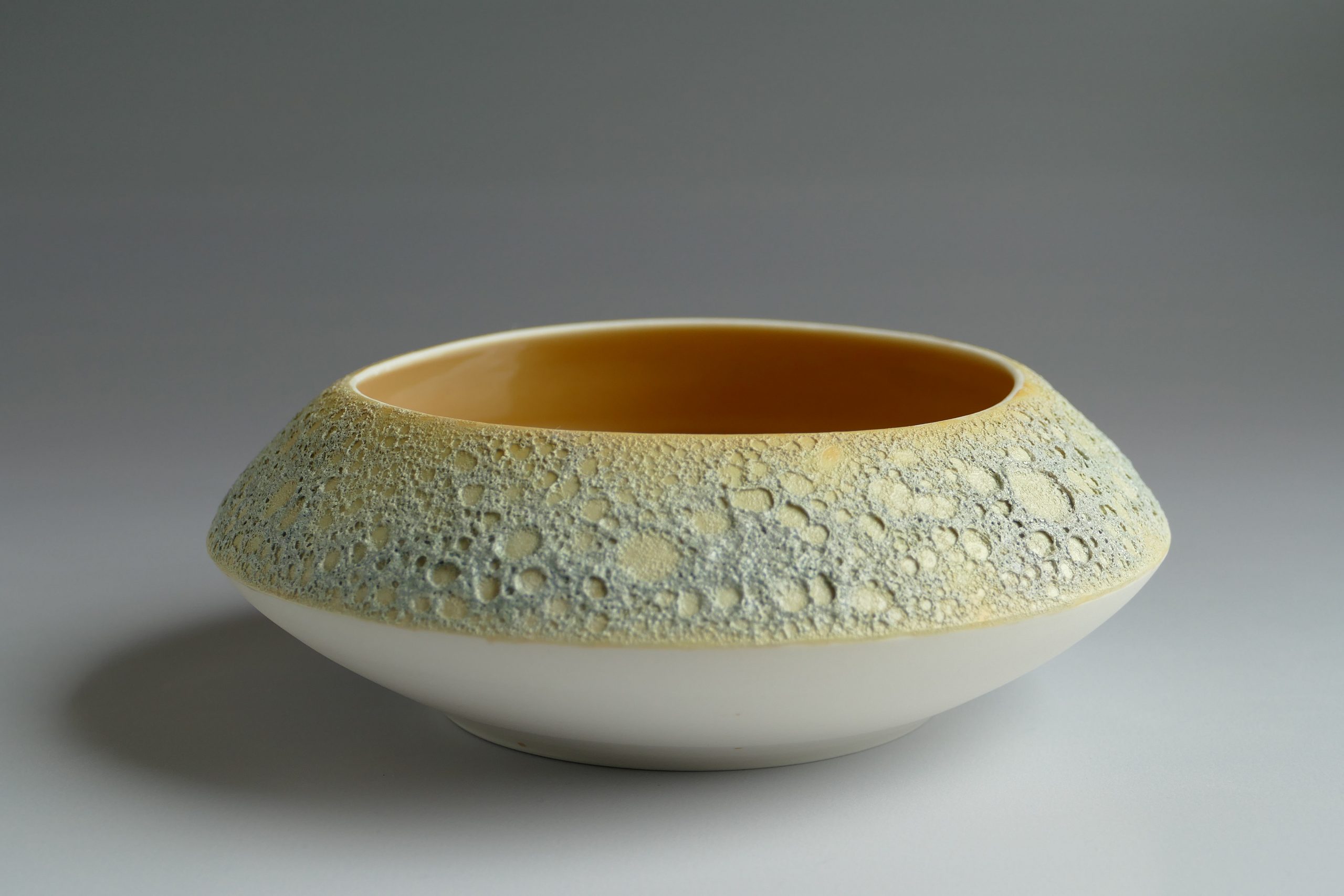 More recently
Latterly, I returned to education and a Master's degree in ceramics, with textural glaze research at its heart. These new glazes are intended to focus the viewer on the tactile qualities of the form, creating pieces that need to be caressed. That touch, direct and intimate, transforms the dispassionate observer into my participant.
---
This site includes images and descriptions of my work and methods from across the years.
I hope you enjoy looking at them as much as I have enjoyed making them.